DOOM VFR is a Bethesda's new video game that was specifically developed to be played with Virtual Reality headsets in a totally immersive experience.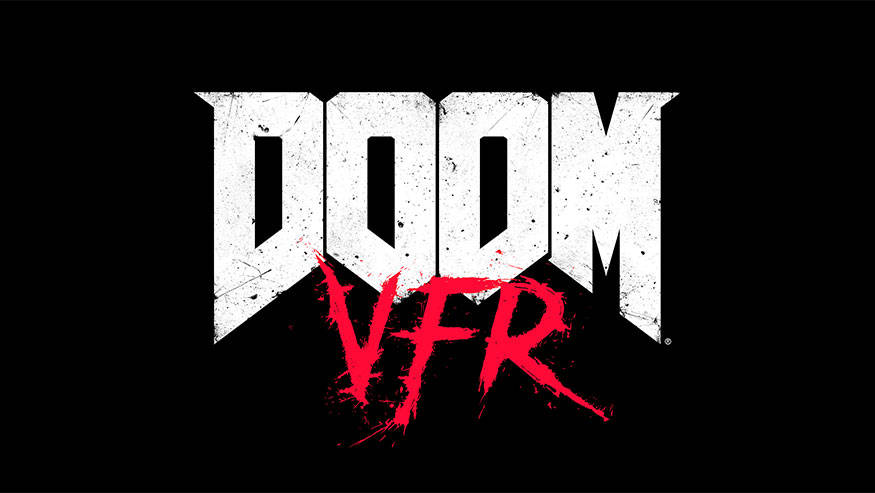 Play DOOM VFR on the PSVR with the PS Aim Controller
DOOM VFR takes place in the same universe of 2016's DOOM and even shares several of the same locations, weapons, and, but it's a new shooting adventure that takes advantage of Virtual Reality's unique capabilities.
Your character has dual-wielding weaponry: You start with a grenade launcher-type device that you can activate using the L1 button on the front of the Aim controller. However, it feels somewhat weird to press a button at the end of a rifle to shoot a gun that is in your left hand.
You are holding a two-handed PS Aim rifle in the real world but the weapon in your right hand is not a dual-wielded weapon at all in the game. Firing a pistol by pulling the trigger of a controller that looks like a rifle is a bit odd, but you get used to it very quickly.
Game controls are a bit complex, you struggle to remember where the buttons are, what they do, how to turn, how to strafe, how to teleport, how to pull up the weapon wheel, which button is for which weapon, etc. It's a lot to take in in the beginning.
When using the PS Move controllers or the Vive wands it feels easy to teleport around. You point, you click, and that's it — you quickly move across the map. Telefragging is super satisfying, you get to teleport into an enemy and watch them explode.
DOOM VFR was developed with teleporting and Virtual Reality in mind so it looks very polished and cohesive. It is a lot of fun to aim down the sights of a gun in the ever exciting DOOM universe. Pull the trigger on a Dualshock 4 is ok and entertaining enough, but nothing beats holding a gun in your hands while playing DOOM in VR.
DOOM VFR will release on December 1st, 2017 for the PSVR and the HTC Vive. Let us know what you think about the game!
Source: Bethesda