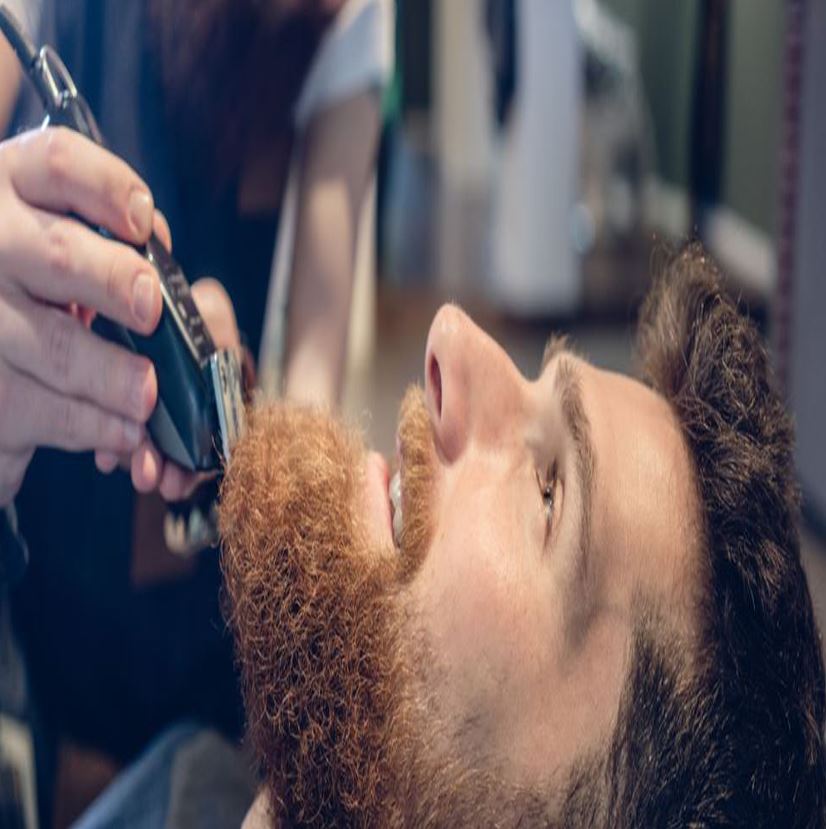 Not all beards are created equal. So what makes a beard look so much better than the next one?
It's how you decide to grow it and maintain it!!
Clean-shaven naysayers have been proclaiming the demise of the beard for years, yet the woolly evidence has never really been there to support them. For some of you a beard may be a tricky thing to grow, for others you can feel like you're constantly trimming and shaving so you don't start to look like an over grown version of yourself.
Either way, you'll need to care of your beard (if you can grow one that is), because a beard doesn't just appear perfect – it needs work.
From going out in public to keeping your significant other happy, you should aim for keeping a neat and tidy look, especially if you decide to grow your beard. Remember, that despite what people say, a book is always judged by its cover. You don't want the first impressions to be negative, and definitely, you don't want your significant other to feel embarrassed around you.
So, let's replace those bushy facial hairs with well groomed and tamed beard that is ideal for all seasons.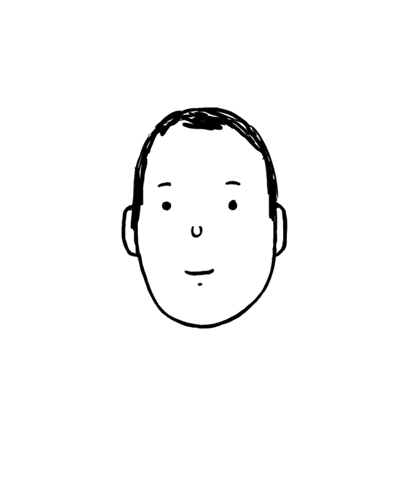 It's not surprising that sculpting, trimming and fading beards is the trendiest thing that barbers all over the city are doing. Even a quick search on YouTube returns 100s of tutorials, tips, and product reviews for anything related to beards.
As with hair, when it comes to beards, there are two important things:
Trimming/Styling
Product
Luckily, GroomingAdepts.com has a very detailed and comprehensive guide on this. They go over beard hair anatomy, beard hair growth cycles, reducing itch, making your beard softer, trimming it, even beard growth vitamins!!
To keep it simple, you will need to remember that it's not about just running clippers over your beard. You will need to think about how your beard can complement your face shape (oval, square, triangle, or round). It might take some trial and error, but by growing out your beard  and then shaping and trimming it differently a couple of times, you will get an idea of what style complements your face shape the best. Remember, your facial hair will grow back, so don't feel too bad if you need to start over again. As I said earlier, this will be a trial and error process. You will need to keep trying different styles/looks until you find your "beard style".
The surrounding areas around the beard (i.e. your cheeks and neck lines) will define your beard's "finishing". Do you keep it trimmed down for that natural look, or do you clean it up for that crisp look?
When working in those boarder areas, take your time and be as accurate as you can. You don't want to be cutting in too high or too deep.
A good rule of thumbs, for neck lines .. two fingers above your Adam's apple and for your cheek area .. line it up with the edge of your mouth (where your lower and upper lips meet).
Once you've mastered these boarder areas, you can experiment with your sideburns. You can fade them into your hair (using a clipper) or simply keep them groomed by cutting off any long hairs (using some scissors)
Now on to Product. The illustration below is an easy to follow guide on what products you should consider and the sequence of applying them.
You don't need to get too fancy with the products, some might be good (balms and oils) and some might be in the nice to have category (beard growth). Similar to the trimming and styling process, choosing the right product will be trial and error. You will need to try a couple until you find what best works for you and for your beard.
Don't forget, you can always consult with your local trusted barber for tips on how to best trim/style your beard and what products you should be using.
So, happy beard growing, and to those of you struggling to grow some facial hair, maybe it's time to give up and focus on the hair you have on your head.
Images courtesy twitter.com, giphy.com, pinimg.com
Recommended Beard Products
We hope you like the products we recommend. Just so you know, K-101.com may collect a commission on sales from the links on this page (read more here).
Bestseller No. 1
Bestseller No. 2
Beard shaping & styling tool with inbuilt comb for perfect line up & edging, use with a beard trimmer or razor to style your beard & facial hair, Premium quality product by The Beard Black
GROOM YOUR BEARD TO THE PERFECT SHAPE - No more expensive shaves from the barber! Get perfectly symmetric beard trimming lines in a matter of minutes! Simply line up our Beard Shaping Tool and follow our included grooming kit guide to get professional accurate shave lines in no time!
THE PERFECT LINE - Use this facial hair shaping template and its handy levelling marks as reference to achieve a symmetrical look quickly and easily! Just place the guide to your face in the desired position and let your razor do the rest!
GET THE SHAPE YOU WANT - This amazing facial hair template will help you shape your cheek line, neck line, jaw line, moustache, goatee, sideburns and more. It even features different styles - curve cut or step cut for your cheek, for example. Choose the one that suits you!
SAY GOODBYE TO BARBER - Don't spend another cent on a barber to line your beard! Save money with beard shaping template and always have a fresh beard in the convenience of your own home.
THE PERFECT GIFT FOR MEN - Gift Ready Package | Do you love your bearded men? Well he loves his beard too! Help bring the dapper stud out in him with the Essentials Inc Beard Shaper Trimmer, it even comes with a how to guide to achieve the perfectly groomed line every time!
Bestseller No. 3
Beard Grooming Kit for Men/Dad/Husband Beard Care Gift Sets with Bearded Oil/Conditioner+Beard Wax/Balm+Beard Shampoo/Wash+Beard Comb 100% Natural Ingredients Softener for Moisturizing Growth
【Perfect Beard Kit for Men】: Great gift choice for a man who loves his beard or mustache. The Men Kit includes 1 Oz Beard Softening Oil, 2 Oz Beard Care Balm, 2 Oz Beard Wash, and a Wooden Beard Comb, all packed in a premium gift box. Perfect gifts ideas for your hus-band,boyfriend,father,son for beard and mustache grooming.
【Unscented Oil】A lightweight, use-anytime oil which softens the facial hair, helping to prevent splits, promote healthy growth and nourish the skin underneath.
【100% Organic Unscented Balm 】 Crafted of all natural ingredients to condition and stylize your beard as you wish with no greasy after feel. Cold-pressed jojoba oil,100% pure argan oil, Grapeseed and vitamin E,Beeswax help condition the beard, seal in moisture and keep stray hairs in check.
【Moisturizing Beard Wash】 A gentle cleanser that cleans and condi-tions the hair and skin underneath without drying out the hairs and irritating the skin. Makes your beard CLEAN, SOFT, MANAGEABLE, SHINY AND TANGLE FREE. For best results, we suggest using it once or twice a week.
【Wooden Beard Comb】Made of high quality wood. Does Not Snag Hair Like a Plastic Comb and is Static-Free. Use it to even distribute the nourishing oils to the hair and to sculpt the beard before using styling balm.
Bestseller No. 4
Bossman Beard Kit - Beard Oil, Conditioner, and Balm (Magic Scent)
YOUR COMPLETE BEARD TREATMENT PACKAGE - Includes the Fortify Intense Beard Conditioner cream, the Jelly Beard Oil and the Relaxing Beard Balm. Makes a great gift set for bearded men. 3 scented selections.
FORTIFY INTENSE BEARD CONDITIONER - For the shower 2x per week to replenish dry pores and facial hair. Helps stimulate beard growth with all natural moisturizer. Wash face and beard with shampoo and then apply the conditioner lotion directly to the beard and moustache for best results.
JELLY BEARD OIL - To moisturize pores and soften facial hair. The Jelly Beard Oil is superior to conventional beard oils because of its increased viscosity and the gel's ability to form a better bond with the hair follicles, pores and skin. Stops beard itch, dryness and brittleness.
RELAXING BEARD BALM - A butter-like wax that traps moisture and essential vitamins and minerals into the facial hair for long term nourishment. Helps make your beard and mustache grow faster and look thicker-an essential part of your grooming kit.
MAGIC SCENT - Warm and intoxicating blend of rich sandal wood and vanilla oils that creates a clean base intended to highlight the bergamont, patchouli and frankincense accents. It was the original Bossman Scent for a reason. This scent is perfect for close encounters, special occasions and the days when your beard needs to be as smooth as you are.
Bestseller No. 5
Beard Growth and Thickening Shampoo and Conditioner Set - Beard Care With Organic Beard Oil - For Best Beard Look - For Facial Hair Growth - Beard Wash for Grooming - Gift For Men - Made by USA
MY GOODMEN! The beards have come! Care for them with beard shampoo & conditioner containing my best beard oil! I declare your beard will look like a rabid mongoose no longer!
I MUSTACHE YOU A QUESTION GOODMAN. Do you tire of owning 47 different types of beard balm, beard shaper and beard conditioner? Well, I have a solution better than that Trojan horse idea
YOU MAY OWN A BEARD BRUSH, BEARD COMB, BEARD BEANIE AND BEARD TRIMMER. These will give semblance of taming your hairy holiness, but I do declare Polished Gentleman will give perfection!
STOP LOLLYGAGGING WITH YOUR FACE! Do you even know what's in your beard softener goodman? You don't have to be Steve Jobs to do the research. My organic formula will make your beard fuller than a landfill in Northern California!
I HAVE NEWS FOR YOU ABOUT FACIAL HAIR GROWTH! Tea tree! Rosemary! Biotin! Aloe! Argan Oil! Peppermint Oil! Manuka Honey! Eucalyptus! I rest my case goodman! Makes a great Xmas present and it will absolutely be the best deal of the day for you today!
Bestseller No. 6
Beard Grooming & Trimming Kit for Men Care - Beard Brush, Beard Comb, Unscented Beard Oil Leave-in Conditioner, Mustache & Beard Balm Butter Wax, Barber Scissors for Styling, Shaping & Growth Gift set
NATURAL PURE & ORGANIC INGREDIENTS - Argan oil, Jojoba oil and Vitamin E oil are main ingredients. 100% natural and organic, you'll enjoy the best beard growth without any unwanted scents or additives.
MAKE STYLING EASY - Grooming, trimming, shaping and taming your beard & mustache was never easier with the combination of Rapid Beard's extra sharp stainless steel barber beard scissors, 100% boar bristle brush, and the superior hold, softener properties and shaping power of the heavy duty beard balm leave in wax ("beard butter").
CONDITIONER, SOFTENER & MOISTURIZER - These unscented leave-in conditioner beard oil (1.7 fl.oz / 50ml) and beard balm (2.12 oz / 60ml) wax, both have the perfect formula for keeping your facial hair and skin hydrated, moisturized, silky soft, healthy and groomed during a long day. Softening and eliminates itching & dandruff (beard druff).
100% BOAR BRISTLE BEARD BRUSH - natural boar bristles help distribute oil, improve hard hair texture, styling, shaping, smoothing and conditioning. Great used with beard oils, balms, waxes & conditioners. Ideal for firm beard and stache grooming, softening and styling. HANDMADE, ANTI STATIC & SNAG FREE - each wooden comb is crafted with the tender care that will leave your hair feeling smooth at any given time. Thick fine tooth finish that can get through any hair or beard.
PERFECT GIFT - This kit comes packed in a luxury premium gift box. Can easily make up a great gift for a bearded friend, Colleague, family member or husband that could use some beard care products to tame up his beard and mustache! ---------- Beard oil for men, Beard balm for men, Beard wax, Beard conditioner, Beard oil and balm kit, beard butter, beard brush for men, beard comb for men, beard brush and comb kit, beard care kit, barber beard scissors, fragrance free, bread accessories and tools.
Bestseller No. 7
XIKEZAN Mens gifts for Men Beard Care Grooming & Trimming Kit Unscented Beard Conditioner Oil + Mustache & Beard Comb+Balm Wax+Brush+Mustache Scissors for Styling Shaping & Growth
【PERFECT MENS GIFT】: This gift set comes packed in a luxury premium gift box. Can easily make up a great Christmas gift for a beard friend,colleague,men,Dad,husband,grandpa that could use some beard care products to tame up his beard and mustache!
【BEARD CARE OIL】: Using bearded oil separates the amateur beardsman from the masterful one. Not only does it soften your manly mane, but it also keeps your beard and skin hydrated to prevent discomfort resulting from dry skin and coarse hairs.
【BEARD CARE BALM】: Similar to bearded oil, bearded balm conditions your facial hair for a softer, more lustrous mug rug. The difference lies in the balm's beeswax component, which results in a fuller, shapeable beard.
【BEARD COMB & SCISSOR】: The natural wood beard comb and the extra sharp stainless steel barber scissors help style,groom,trim and shape beard & mustache much easier.
【WOOD PALM BEARDED BRUSH】: You may not be able to tame the man, but you can tame the beard with the help of this bearded brush. Made with 100% boar bristles, this soft yet firm brush exfoliates skin and distributes natural oils throughout your beard for more volume and shine.
Bestseller No. 8
Port Products Conditioning Beard Absolute
Winner of 'Best Beard Oil' in Men's Health 2016 Grooming Awards
Grapeseed oil softens and smooths the beard
Argan oil restores a healthy balance to unruly hair and dry, flaky skin without clogging pores
Australian sandalwood and bergamot essential oils leave a subtle woodsy scent
Bestseller No. 9
Beard Kit for Men Gifts Set Beard Grooming & Trimming Kit for Men Care w/Unscented Beard Conditioning Oil, Mustache Wax Balm Butter, Beard Brush & Comb, Mustache Scissors for Styling Growth
【HEALTHY BEARD KIT】ZenNutt beard grooming kit includes everything you need for beard and mustache grooming and maintenance.Moisturizing,Growth and Style it with 1 oz Beard Softening Oil, 2 oz care Balm, Wooden Comb, Barber Scissors, and a Boar Brush.The beard products are packed in a premium gift box.would perfectly be a great gifts for men,father,dad,uncle ects.
【BEARD CARE OIL】 Made with premium blends of oil with no scent, including Jojoba oil and Vitamin E. Softens the facial hair, moisturizes pores, and leaves your beard shinier with a healthy sheen.
【BEARD CONDITIONING BALM】 Good for Styling and adding to the shine. Moisture-rich natural ingredients treat skin and hair follicles, helping to prevent dandruff and split ends associated with beard growth.
【BEARD COMB】 Small and sturdy, fits easily in your pocket or bag so always with you. Smooth-cut teeth with rounded edges pass smoothly through the beard without static. Useful for eliminating tangles, evenly distribute nourishing oil and sculpting before using styling balm.
【MUSTACHE SCISSORS & BRISTLE BRUSH】Stainless steel and very sharp.The handle is ergonomically shaped to give you more control. Resist rust and tarnish so very easy to maintain. 100% boar bristles brush helps distribute oil, improve hard hair texture, styling, shaping, smoothing and conditioning very well.
Bestseller No. 10
Beard Brush & Comb Set for Men Care - Gift Box & Friendly Bag - Best Bamboo Grooming Kit for Home & Travel - Great for Dry or Wet Beards - Distributes Balm for Growth & Styling - Adds Shine & Softness
POCKET SIZE: Pocket-size beard brush and moustache comb combo fits perfectly in your jeans' pocket or bag pocket, so you can groom your facial hair anytime, anywhere.
KEEPS BEARD SHINY AND SMOOTH: The boar bristle beard brush bamboo and wood comb set massages your facial hair, stimulates oil production, and removes dirt, thereby keeping your facial hair and skin healthy. Anti static wood comb detangles wet and dry beards with ease
IDEAL PRESENT FOR MEN: This comb and brush set is made from premium quality materials and comes in a cute package, which makes it a perfect present for Father's Day, Valentine's Day, Birthday, Christmas Day, Anniversary, or any special event.
ECO-FRIENDLY: Made from long lasting and durable bamboo. Durable design helps to reduce plastic wastes.
MONEY-BACK GUARANTEE: If you're not happy with your purchase, return the item to us, and we'll refund your money.
Related posts: